Saturday 27.05.2023 | 22:00 o'clock
CARNIVAL WEEKEND - SATURDAY
Will you survive the heat of Berlin's hottest club night?
BERL.INSANE is not for the faint hearted. The Matrix Club Berlin vaults turn Saturdays into a wild night of bedlam with high class DJ's and musical delights. Alongside musical delights the explosive atmosphere at the Matrix also has some visual treats with Berlin's sexiest go-go dancers to make the evening a truly unforgettable experience.
Leave your prescription at the door BERL.INSANE clubbers, and come in to get your extra dose on endorphins.
minimum age for admission 18 years, valid passport or ID card required
---
all time favourites • dance classics • Hip Hop • house • reggaeton • top40 • Bachata • Merengue • Salsa

Ladies: 10€ free drinks until 11pm! Gents: 5€ free drinks! aöö night long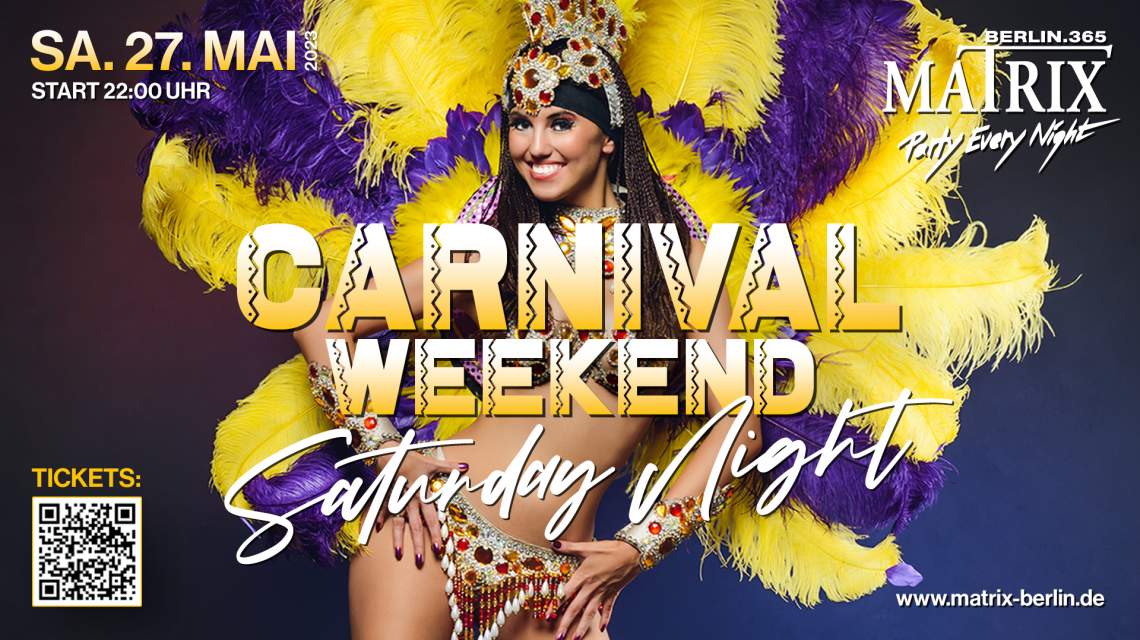 ---
Floors:
Mainhall

M-Lounge

Latin Room
DJs:
DJ BEATBOZZ • all time favourites • dance classics

DJ Rokit • Hip Hop • house • reggaeton • top40

Da Silva • Bachata • Merengue • reggaeton • Salsa
Specials:
+ MC Caramel ((Matrix Resident))
Reservation
Cookie and Privacy Policy
We use cookies to make our website easier for you to use, to improve your browsing experience, to interact with you through social media, and to display relevant advertising messages tailored to your interests. In addition, we can use cookies to evaluate site visits. Please click on "Accept" to accept the cookies. You can find out more here.
Accept